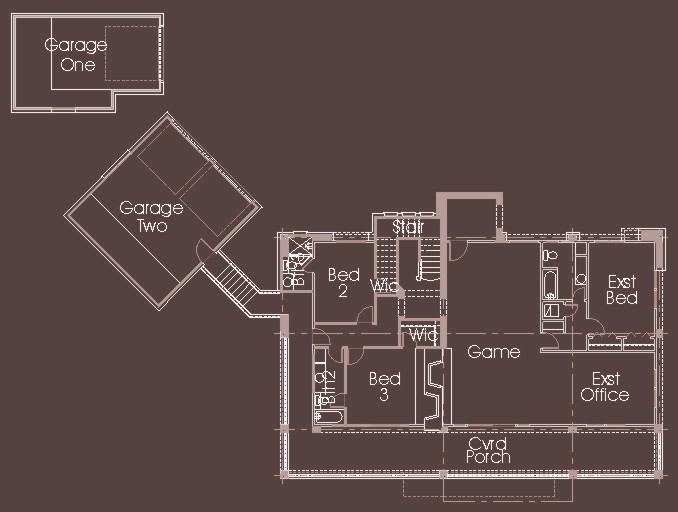 First Floor - 1892 s.f.
Second Floor - 2007 s.f.
Total - 3899 s.f.


This project is the largest remodels that I have worked on. The clients wanted to add an entire second floor to this dated lake house, then to remodel the existing first floor.

They liked Tuscan style architecture, and wanted to add a three car garage.

The clients wanted a modern kitchen, a huge outdoor living area, and a place to put thier birds which are part of the family. The plan below was the existing house.