Mike + Annette Schlageter came to me to design a Cast Earth home.
This
2402 s.f.
home is the third cast earth project designed for Austin. Unforutnately, it is currently on hold.

The first floor is largely cast earth, whereas the second floor and the space below the second floor is standard 2x6 construction, for ease of construction and to the large amount of glass that the client wanted in the kitchen and eating areas.

The house when completed should be a five-star home rated by the City of Austin's Green Building Program.


First Floor Plan copyright Elliot Johnson, AIA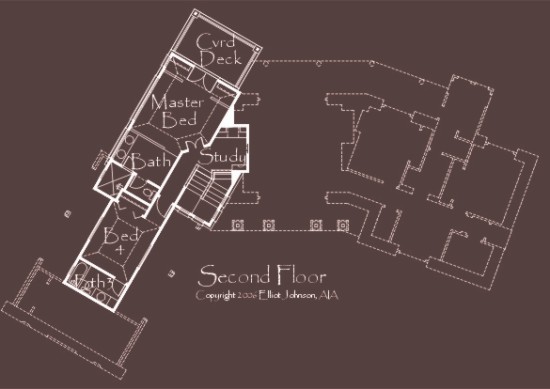 Second Floor Plan copyright Elliot Johnson, AIA